We are a general practice law firm providing assistance to the local community primarily in Effingham County and Chatham County, Georgia, and surrounding areas. Timothy Haeussler has 30 years of legal experience handling a broad range of matters. Our firm offers a broad range of legal services.

We have experience providing legal assistance to individuals and businesses in a number of areas. Our scope of legal services includes representation in the following matters: personal injury, workers' compensation, Social Security disability claims, insurance claims, wrongful death, wills, probate, estate administration, powers of attorney, contracts, leases, real estate, business formation, business transfers, incorporations, business law, employment issues, misdemeanor criminal defense, traffic offenses, and DUI. Contact our office to determine if we can assist you with a particular legal issue.


We recognize that many potential clients find it difficult to come to an attorney for assistance, especially individuals who have sustained injuries or are suffering from disabilities. Therefore, we are willing in many instances to meet with potential clients in their homes or other convenient locations in the local area. In addition, initial consultations for many types of cases will not cost you any up front charges. Contact us to schedule an appointment for us to meet and to see if you qualify for a free consultation should you believe that we can assist you with your legal needs.

You can reach us at (912) 826-5344 or by facsimile at (912) 826-4375. You can also contact us at our e-mail address: Tim.Haeussler@haeusslerlaw.com.


We hope from time to time to provide you with legal information on our website which may be of interest of benefit to the general public. Return in the future to view the latest information that may be of benefit to you in your daily business.



There is nothing to prevent an individual from applying again for Social Security disability benefits after a denial of benefits by the Social Security Administration; however, you may stand to lose significant rights and benefits, and you may limit the ability to prove the extent of your disability in the future if you do not appeal a denial of benefits and choose instead to file a new claim at a later date. The Social Security Act generally provides sixty (60) days for an individual to file an appeal of an adverse decision following the date of that decision which denies benefits to the person. If the person does not file a timely appeal, the decision becomes binding and in most circumstances the person would not be able to later receive any back benefits covering the time before the date of the denial of benefits. Furthermore, the person claiming benefits in a later filing usually will have to show additional changes in health for the worse to persuade the Social Security Administration to approve the claim for disability benefits.
If a claimant appeals a denial of benefits, but then files a new claim before the Social Security Administration makes a decision on the appeal, the Social Security Administration will dismiss the appeal under the current Social Security laws, in which case, the individual may again lose the right to pursue significant past due benefits which are claimed to be owed.
If you have applied for Social Security benefits and your claim is denied, it is in your best interest to consult with a lawyer who handles Social Security cases to evaluate your claim and help you appeal the denial of benefits if appropriate. Remember, you generally have sixty (60) days from the date of the denial of the claim to file an appeal. The sooner you contact a lawyer, the more time he or she has to gather information and determine whether an appeal will likely result in an award of benefits.
If you have missed the deadline to appeal your case, there are exceptional circumstances for a limited time under which an appeal can still be heard by the Social Security Administration. The claimant must show "good cause" as to why the appeal was not filed within the required time. The Social Security Act establishes limited circumstances that would establish "good cause" that would allow a person to file an appeal beyond the sixty (60) day deadline. If you have recently missed a deadline to file an appeal of a denial of Social Security disability benefits, you may still want to contact a lawyer to discuss your case to see if there is a possibility of proving "good cause" to allow a late filing of an appeal.
Our office is available to assist you with the handling of Social Security disability appeals for you or your loved ones, whether for Social Security Disability Insurance (SSDI) or Supplemental Security Income.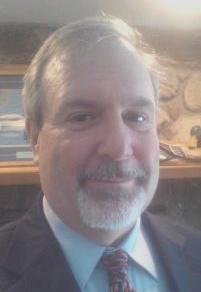 Timothy Haeussler graduated with a juris doctorate degree from the University of Georgia School of Law cum laude in 1986. He was admitted to the State Bar of Georgia in June 1986. Thereupon, he practiced law in Savannah, Georgia until relocating his practice to Effingham County, Georgia in 2001. In addition to the State Bar of Georgia, Mr. Haeussler is admitted to practice before the Supreme Court of Georgia, the Georgia Court of Appeals, the U.S. District Court for the Southern, Middle and Northern Districts of Georgia, and the United States Court of Appeals for the Eleventh Circuit. He has held membership in several Sections of the State Bar of Georgia, including General Practice and Trial Law, Torts and Insurance, Real Property Law, and Workers' Compensation.